Wednesday, March 15 2023
Posted by Mandee on March 14th, 2023
18 responses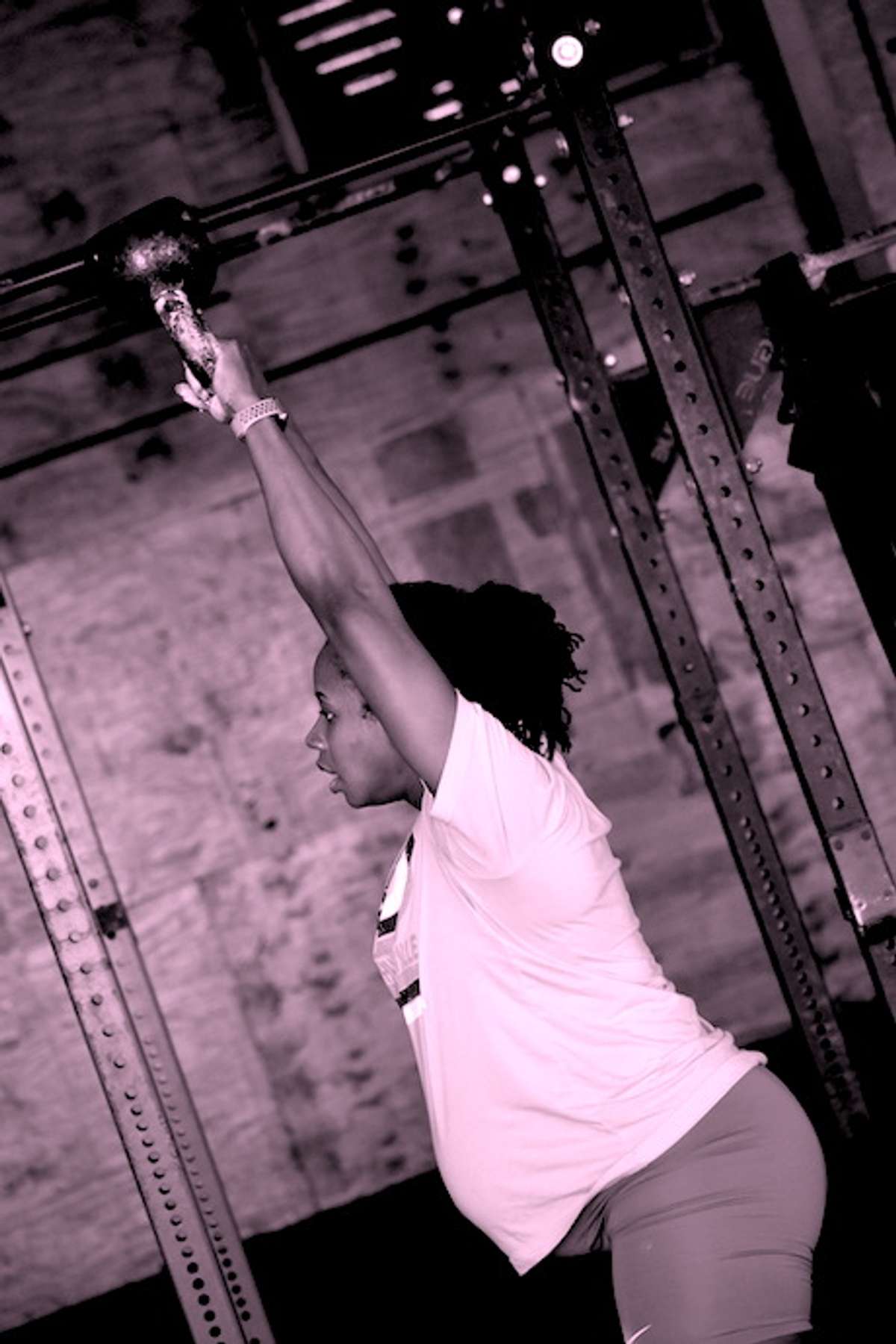 Pause Bench Press E3MOM
5 x 5 reps @ 50-80%
(3sec pause in Bottom)
3 Rounds For Time: (18min cap)
9 Power Cleans 135/95 RX+165/115 MRX 95/65
15 Hang Cleans
21/19 Barbell Push-Ups MRX Push-Ups
Core & Chest Development
25 Dumbbell Bench Press
10 Skin the Cats
20 Hip Extensions
25 Band Pull-Aparts
10 Skin the Cats
20 Reverse Hypers
18 responses to "Wednesday, March 15 2023"
March 14, 2023 at 9:17 pm
Bad to the bone!
March 14, 2023 at 9:31 pm
Look at Baby "K" and her amazing mom go!!
March 14, 2023 at 9:15 pm
Oh my goodness! That's undoubtedly one of the cutest, smartest, and funniest women I know. Matrice is truly one of a kind, and there's a billion reasons that everyone loves her. She is the most photogenic person in the gym, even when she's less than two weeks from having a baby!! Truly beautiful inside and out ❤️ And did I mention she's a total freak of an athlete? She's been working hard enough for two, but that ain't nothing for this strong lady. I can't wait to meet that perfect little baby girl and see my friend Matrice totally rock motherhood. Love you, Matrice!!
March 14, 2023 at 9:58 pm
Matrice is the ultimate athlete! Can't wait to meet that little girl of yours...<3. Congratulations!!
March 15, 2023 at 3:46 am
My days are always better after Wodding with Matrice. Can't wait to meet your precious little girl!!!
March 15, 2023 at 5:44 am
Working hard x2 awesome athlete.
March 15, 2023 at 6:28 am
I sure do love Matrice! She is still showing up and showing how incredible of an athlete she is at 9 months pregnant. I can't wait to see that Baby girl!
March 15, 2023 at 7:02 am
Matrice is one of my favorites 🥰 She is probably the most genuine person I know and has the greatest ability to tell you the straight up truth while never making you feel bad about it. She puts full effort into everything she does, making her an incredible athlete, a great friend, and I know she's going to be an amazing mom, too.

80lbs across;
12:50 Rx
March 15, 2023 at 8:33 am
Out of town, but I will always love Matrice. Hate to share her with the 5am.
March 15, 2023 at 8:42 am
That's a good looking mama to be. Matrice is one awesome lady, who works as hard as anyone I know. That is one lucky little girl.

A. 165-165-175-175-175

B. 7:49 Rx+
March 15, 2023 at 9:03 am
THE Legend Matrice!

a. 95-115-135-135-155
b. 12:50 rx
March 15, 2023 at 11:07 am
Matrice! This pic sums it up… one badass mama who is starting that little baby off right. Man, this little girl sure will have big shoes to fill, but I have no doubt she will do it! Matrice is one of the strongest, funniest and toughest athletes that I know. She been opening the gym for years and putting up scores that people chase the rest of the day. She is a high skilled athlete that can truly do it all… gymnastics, moving a barbell, lifting big weight and then an engine to match it all. I'm lucky enough to call Matrice a friend and I know without a doubt that she is going to be the best mom! I cannot wait to meet this sweet baby girl!!
March 15, 2023 at 12:07 pm
March 15, 2023 at 12:49 pm
You something else, Matrice. 🫡

Flow
March 15, 2023 at 12:53 pm
Matrice is the sweetest! Can't wait to meet that baby girl 🥰
March 15, 2023 at 6:37 pm
5/13/2023 Workout -
A: Deadlifts - 205(12)-255(10)-275(8)-310(8)-310(10)
B: 8:58, RX @225#
(Splits - 0:53/0:54/0:57/1:05/1:09)
March 15, 2023 at 6:38 pm
Correction, 3/13/2023 workout
March 15, 2023 at 8:05 pm
Love all of you and being apart of this CFHSV family! Thanks for all the kind words! I am just trying to be a good as all of you each day I hit the floor! 🥰🥰
Leave a Reply