Wednesday, May 31 2023
Posted by Mandee on May 31st, 2023
15 responses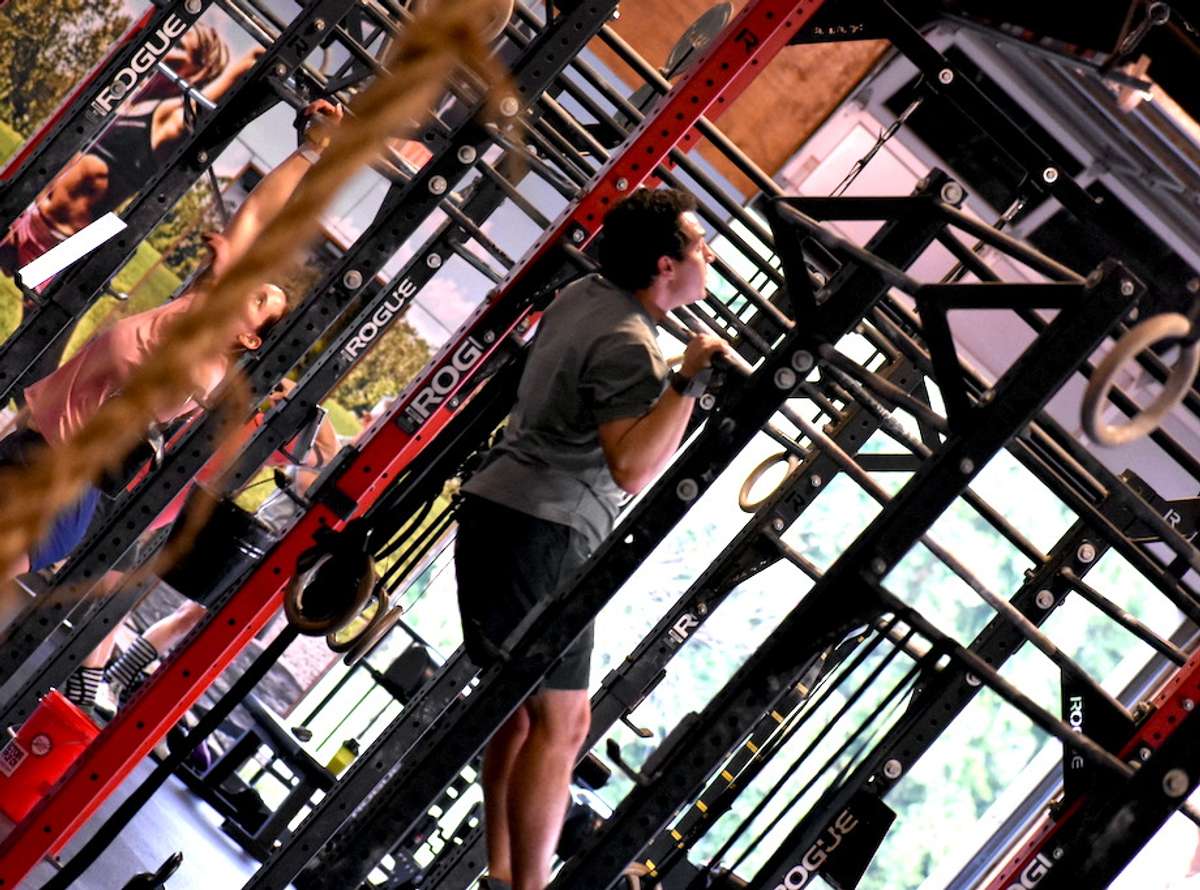 HERO WOD
"KELLY BROWN"
5 Rounds For Time: (40min cap)
440m Row
10 Box Jumps 30/24" MRX 24/20"
10 Deadlifts 275/185 MRX 165/115
10 Wallball Shots 30/20lbs to 10/9' MRX 20/14 to 10/9'
On Sept. 15, 2020, CrossFit Kids Seminar Staff Flowmaster Kelly Brown passed away after a courageous five-year battle with ovarian cancer. She was 44. Brown is survived by her husband, John, and their two children, a 14-year-old son and 11-year-old daughter. Kelly and John started their CrossFit journey in 2006 and opened CrossFit Agoge in 2007. In 2010, she became a member of the CrossFit Kids Seminar Staff. An incredible wife, mother, teacher, coach, affiliate owner, and friend, Kelly contributed much to all whose lives she touched. She will be deeply missed by all who had the privilege of knowing her. First posted Nov. 13, 2020.
Core Development
20 Weighted Sit-Ups
15 V-Ups
10 WallBall Leg Raises
15 responses to "Wednesday, May 31 2023"
May 31, 2023 at 8:14 am
29:47 rx
May 31, 2023 at 11:28 am
25:02 rx
May 30, 2023 at 9:06 pm
There you go, Brandon! Rocking and rolling on the rig, repping out those pull-ups like a champ. Brandon shows up early ready to work, and he's always up for the challenge that any WOD presents. He's friendly pleasant, motivated, and determined. So glad to have Brandon at CFHSV. Keep it up, dude! 😄
May 31, 2023 at 6:55 am
24:19 Rx
May 31, 2023 at 7:28 am
28:21 rx
May 31, 2023 at 11:50 am
37:45 modified

6 rounds :

400m run / alt. Row / alt. 1k Bike
10 back extensions ( not hip ext )
10 WBS @11'
10 Box Jump overs with hands 30"
10 bar facing burpees
May 31, 2023 at 1:00 pm
27:56 scaled to 24" box, 225, 20lb wallball
May 31, 2023 at 2:33 pm
30:46 Rx
May 31, 2023 at 4:38 pm
Brandon! I see you getting that chin over the bar! Those kipping pull-ups are looking good! Brandon hasn't skipped a beat since walking through the door. He's up early at the 5am class and starts his day off right! He's getting stronger and faster by the day. Keep showing up and that hard work will keep paying off!

24:14rx
May 31, 2023 at 5:52 pm
25:58 Rx
May 31, 2023 at 5:57 pm
25:25 scaled
(mistakenly rowed 400m instead of 440m. Everything else Rx, 30# slam ball.)
May 31, 2023 at 7:28 pm
Brandon representin' the 5am with a solid pull-up in that picture... he's been all-in since he started and his consistency continues to pay off!

35:39 scaled to 165#
May 31, 2023 at 9:24 pm
19:26 Rx
May 31, 2023 at 9:46 pm
19:14, scaled (All rx, but 400m run ILO row)
June 1, 2023 at 11:42 am
32:58 Rx
Leave a Reply