Wednesday, August 30 2023
Posted by Mandee on August 30th, 2023
17 responses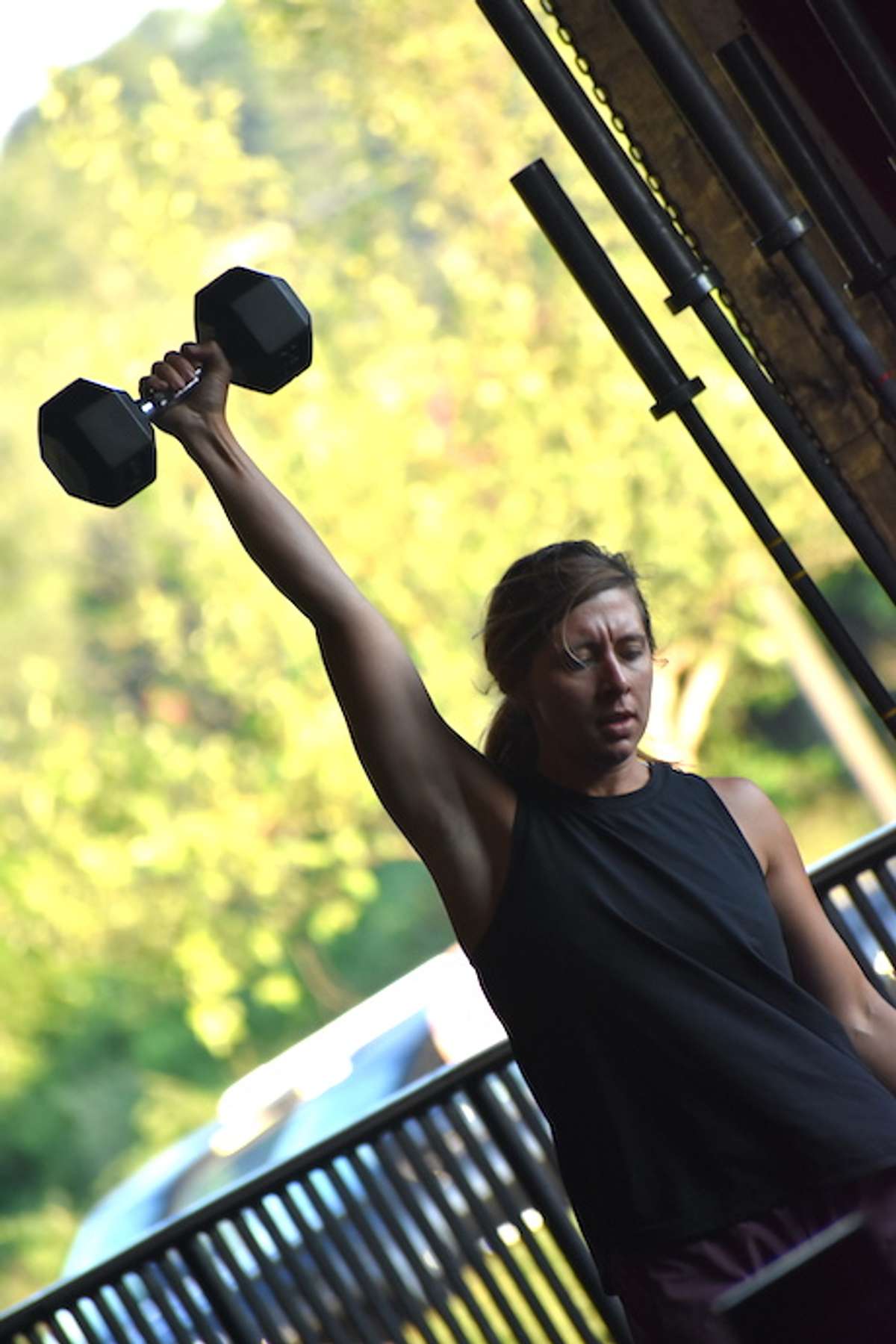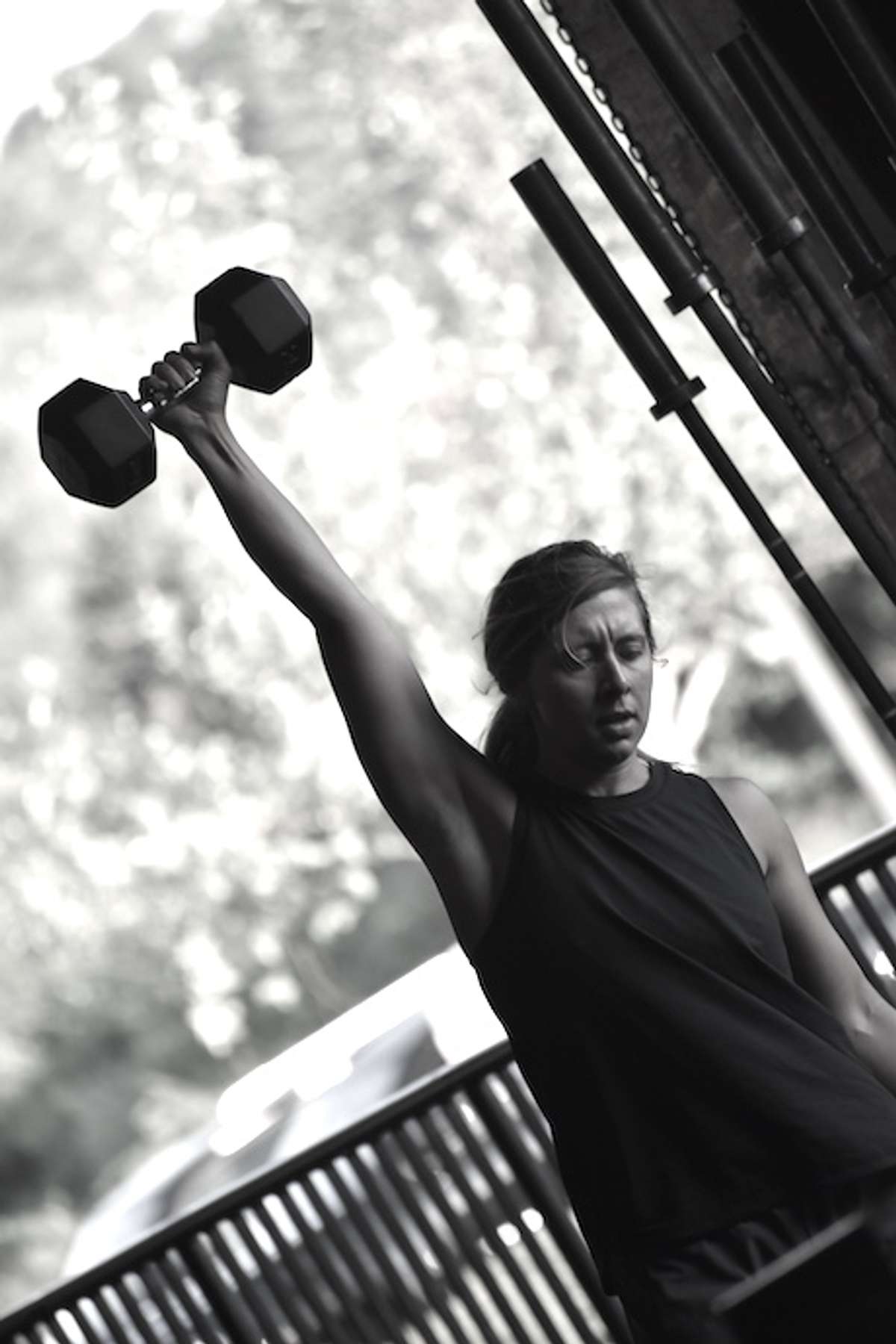 Split Snatch Build Up E2MOM
8 - 6 - 6 - 4 - 4 - 2 - 1
CrossFit Games WOD 2012
3 Rounds For Time: (18min cap)
8 Split-Snatch (alt legs) 115/75lbs MRX 95/65
7 Bar Muscle-Ups MRX Burpee Chest to Bar Pull-Ups
400m Run
Core & Overhead Development
10 Weight Plate Ground to Overhead 55/45 45/35 35/25
20 WallBall Russian Twists
20 Weight Plate Strict Press 55/45 45/35 35/25
20 Calorie Ski Erg or 40 DB/KB Pullovers
20 WallBall Russian Twists
10 Weight Plate Ground to Overhead 55/45 45/35 35/25
************************************************************************
LABOR DAY SCHEDULE!
Monday, September 4th:
Classes at 7am, 815am, 915am and 11:30am.
Open gym from 10:15am-11:30am.
All other classes cancelled.
**************************************************************************
17 responses to "Wednesday, August 30 2023"
August 29, 2023 at 8:30 pm
Don't be fooled by her kindness…she's a bad ass in and outa the gym. Payton makes it happen morning, midday, and afternoon. She's committed to anything she does and her fitness is one of many. Payton moves well as demonstrated with that locked out arm and DB over the shoulder, she digs deep, and she finishes strong. She's quiet and determined when she's in the gym but Payton is approachable, coachable, and kind too. It's always a better day and class when she strolls in the gym with that coffee mug and a smile 😊
August 29, 2023 at 8:41 pm
Aye Shawwtaayyyyyyy!!!!!! She bad… My ride or die!
August 29, 2023 at 8:41 pm
My girl Payton with that dumbbell snatch! She's so fierce and strong in CrossFit and in life. I'm so blessed by her and Jason. I sure do love ya Payton Morgan!
August 30, 2023 at 7:30 am
A. 95-115-125-135-145-165-165
B. 13:01 scaled life (accidentally did first set from hang; burpee c2b)
C. Complete
August 30, 2023 at 8:36 am
75-95-105-115-125-145-155
13:10 rx
August 30, 2023 at 9:02 am
A: split-clean training
B: 14:57 scaled (split-cleans @135, BMU's, row)
August 30, 2023 at 10:39 am
Love it when Payton shows up to the 5am! She strolls in, coffee mug in hand, greets everyone with a smile, and always makes that class better 💛

35-55-60-65-70-80-85
2+15 Rx
August 30, 2023 at 12:26 pm
Payton is as sweet as can be. Thankful for her and JaMo.

85(8)-105(8)-125(6)-155(6)-180(3)-190-200
13:53 rx (single bmu, hands hurting)

8/29/23:
75(8)-95(6)-115(6)-135(4)-155(4)-175(2)-195-205
12:05 rx
August 30, 2023 at 1:20 pm
She's more country than corn bread, but don't let the accent fool you. She is a sho nuff leader. Being married over the last ten years I can say Payt is the most consistent person I know. Will fight for you when no one else does. Will fight with you, to make the team better. Amazing momma, great friend, and a pure joy. You are the best Payt, let's keep doing this together! Love you!... (My other nickname for her is P-unit.... give it a try)

A. 95-105-115-135-155-165-185(x)
B. 13:11 Rx
August 30, 2023 at 2:27 pm
A. Training - built up to wod weight using programmed reps

B. 9:39 rx
August 30, 2023 at 4:12 pm
160-built up using programmed reps

13:20 rx

Payton is perfect. Jamo is perfect. That makes them a perfect pair.
August 30, 2023 at 4:48 pm
205

12:57. Rx
August 30, 2023 at 5:31 pm
Payton!! She was cycln' that DB like a pro! This lady strolls into 5am with her coffee in hand, but don't let that fool you! Payton is tough. She quietly attacks every WOD and then leaves to attack the rest of her day. Payton is always a joy to talk to and radiates positivity… she makes CFHSV a better place!! Keep showing up and setting the standard for Jason to chase! 😉
August 30, 2023 at 5:43 pm
A. 135
B. 9:52 (RX) (pr from last year)
August 30, 2023 at 5:45 pm
155
7:50 Rx (PR)
August 30, 2023 at 5:52 pm
95(8)-115(8)-135(6)-155(4)-155(4)-175(2)-185(1)

9:43 rx
August 30, 2023 at 7:49 pm
A. 120
B. 9:46 RX
Leave a Reply