Tuesday, March 14 2023
Posted by Mandee on March 13th, 2023
13 responses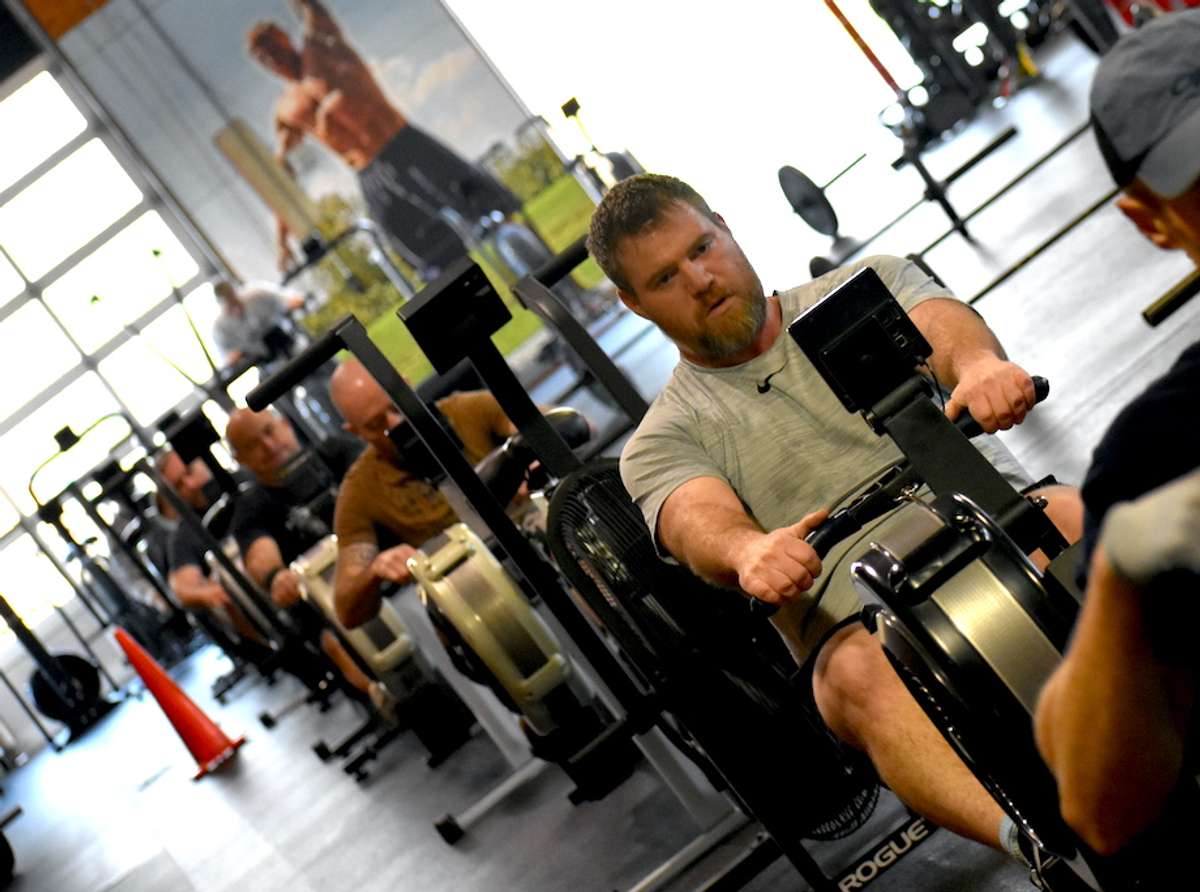 Hang Snatch Build Up E2MOM
5 - 4 - 3 - 2 - 1 - 1
12min AMRAP:
12 Box Jumps 24/20" RX+30/24" MRX 20/18"
6 Hang Snatch 135/95 RX+155/105 MRX 115/75
3 Muscle-up (bar/ring) MRX 3 Chest to Bar Pull-Ups + 3 Bar Dips
Core & Snatch Development
24 Right Knee to Left Elbow Plank Tucks
24 Barbell or PVC Sotts Press (snatch grip)
24 Left Knee to Right Elbow Plank Tucks
24 Barbell Rows Snatch Width Grip
1min Bar Hang Snatch Width Grip
13 responses to "Tuesday, March 14 2023"
March 13, 2023 at 8:41 pm
James looking focused and leading the way. This guy is a quiet powerhouse who shows up early and is always ready to work. He's a super strong guy who loves to lift heavy, but he also works hard at other areas of his fitness like speed and skill. He's likable with a sneaky wit and genuine smile, and he's been a great addition to our morning crew at CFHSV. Stay the course, James 😃
March 13, 2023 at 9:15 pm
Big James!!
March 13, 2023 at 9:38 pm
What a great guy! James is one of the most consistent people I have ever known and he can lift a car.
March 14, 2023 at 7:26 am
James is a 0600 favorite. Seizure risk if you stare at his barbell on squat days.

A. 115 - 135 - 145 - 155 - 165 - 175

B. 5+9 scaled life (135; c2b; bar dips)

C. Complete
March 14, 2023 at 10:25 am
James is a great friend, coworker and Patriot. Just wish he could bench better

185
4+2 RX BMU
March 14, 2023 at 11:26 am
A. 80
B. 4+15 scaled to 65#/bar MUs
March 14, 2023 at 12:01 pm
Wish I was there to celebrate my 15 min of fame with you all. Can confirm consistency at CSFHSV does prepare you for skiing all day with the kids!
March 14, 2023 at 12:08 pm
HPS: 95(3)-105(3)-115(3)-125(3)-135(3)-145-155-165-175-185; WOD: 7 rounds, scaled
March 14, 2023 at 1:30 pm
205 hang squat

6+3 Rx+ (rings)
March 14, 2023 at 3:06 pm
A. 170

B. 6 + 9 rx with ring MUs

James brings some much needed balance to the 6am. Despite his best efforts to remain under the radar his talents scream as loud as anyone in the gym. He's also got a half grin he'll flash from time to time that reminds us all he's smarter than the rest of us and funnier too. Stay slick James!
March 14, 2023 at 3:13 pm
James is a great guy! Glad he's in the 6am krew.

A- 175
B-4 + 12 RX rings
March 14, 2023 at 6:30 pm
HPS: 135(3)-155(3)-155(3)-155(3)-155(3)-155(3)

6+12 scaled weight to 115. Alternated between rmu and bmu each round
March 15, 2023 at 2:04 pm
210 hang split

5+19 rx ring
Leave a Reply