Thursday, September 7 2023
Posted by Mandee on September 7th, 2023
13 responses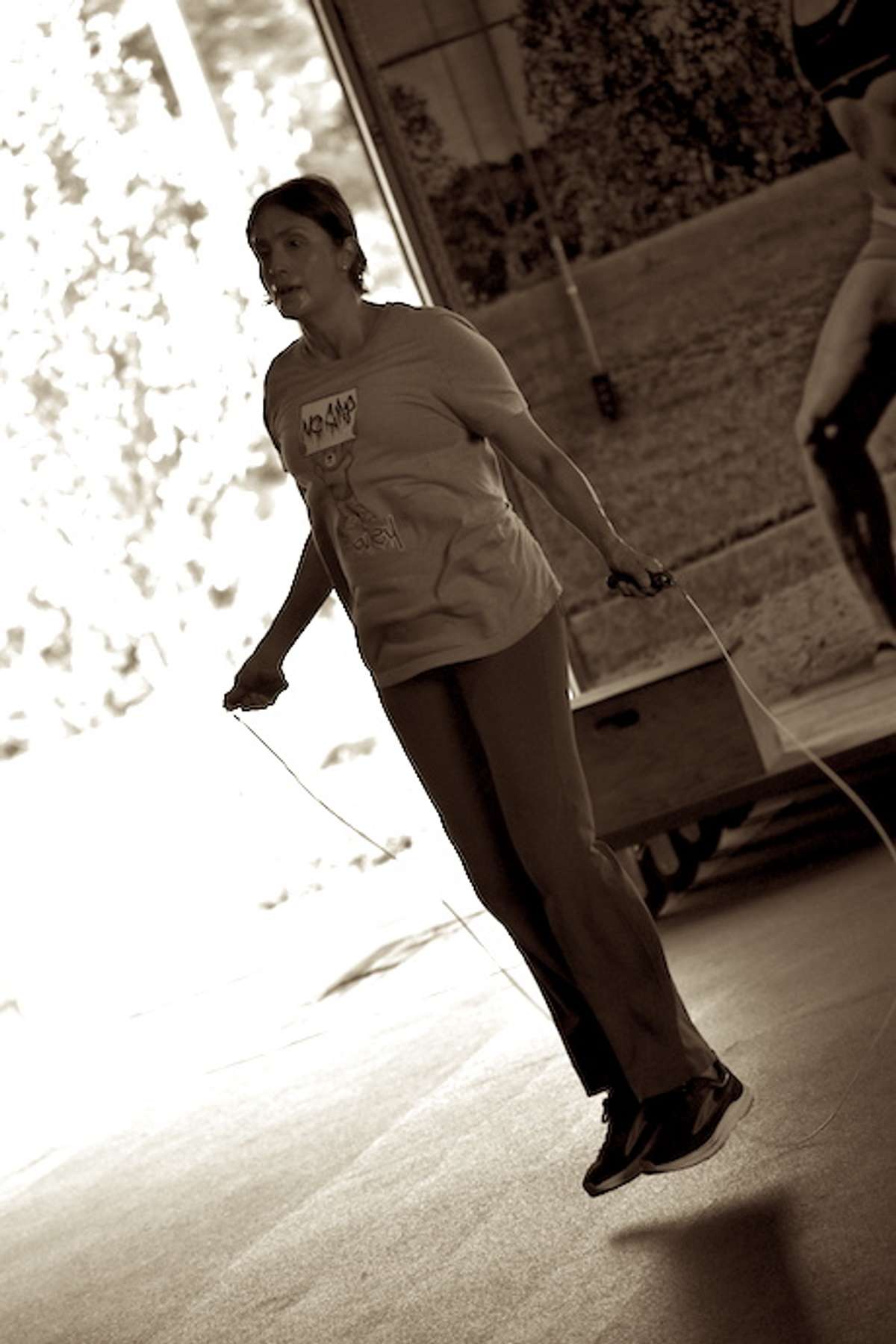 Hang Power Snatch Build Up E2MOM
5 - 4 - 3 - 2 - 1 - 1 - 1
"Team Too Tough " by DB
24min AMRAP:
-12 Hang Power Snatch
-12 Toes to Bar or WallBall Sit-Ups

**Continuous 12 Calorie Row or Bike by Partner 1/ Partner 2 **
Barbell Weights = 95/65 RX+115/75 MRX 75/55
WallBalls = 20/14lbs MRX 20/10lbs
*One athlete works on the Hang Power Snatch, and T2B or Sit-ups while the other Rows or Bikes. Once the Rowing/Biking athlete finishes 12 calories they switch roles and continue accumulating rounds and reps for the entire 24 minutes. Final score is total rounds and reps for the team.
Core & Flexibility Development
-24 Evil Wheels
- 1min Head to Floor Straddle Stretch
- 24 Flutter Kicks (2 count)
- 1min Butterfly Stretch
- 12 Right Arm Kettlebell Hang Snatch
- 1min Couch Stretch or Modified Couch
- 12 Left Arm Kettlebell Hang Snatch
13 responses to "Thursday, September 7 2023"
September 6, 2023 at 9:40 pm
Adela! Adela is smart, kind, and a seasoned CrossFitter that brings it every day. She's been consistent for years and she's got the skills to prove it. Adela always approaches the WOD with the right mindset. She's not afraid of venturing into the pain cave and she's smart enough to find her way out. She's slick! Adela is a 9:15 legend and always there for her friends with encouragement before and after the WOD. It's a better day when she eases in the door with a kind smile and a fighting spirit 😊
September 6, 2023 at 9:41 pm
Always striving to be her best at home, in the gym, in her church community, Adela is the real deal. She is a true friend and will encourage anyone and everyone. Love ya birthday buddy 😊
September 6, 2023 at 11:34 pm
Beautiful, kind, consistent Adela! She is such a great person and always encouraging and helpful! Way to be Adela!
September 7, 2023 at 4:20 am
Adele is a dedicated Crossfitters who is sweet, kind, and just an all around beautiful person.
September 7, 2023 at 7:40 am
A. 95-115-135-145-155-165-175
B. 11+6 rx 🚣‍♂️ t2b w/ Michael
C. Sorta Complete
September 7, 2023 at 8:33 am
A: no snatch today
B: 15 rounds, scaled to cleans
*partnered w Travis
September 7, 2023 at 8:43 am
I LOVE me some Adela!! She is a great listener, so kind, and super supportive. I Love coming to the 9:15 and catching up with her!
September 7, 2023 at 9:33 am
75-91-115-135-145-155
5 solo bike ghd
September 7, 2023 at 11:11 am
170
12+5 rx row with Will
September 7, 2023 at 4:30 pm
A) 95 (5) - 125(4) - 130 (3) - 155 (2) - 170 (1) - 185 (X - it was a pretty sweet Hang Squat Snatch) - 185 (X)
B) 7+27 Bike/WB Sit Up
September 7, 2023 at 5:19 pm
Adela has been friendly, kind, and encouraging since the first day she walked in those garage doors. I'm so glad she has consistently shown up to the mid-morning classes ever since ☺️

55-60-65-75-80-85-90
5+12 Rx, T2B, row
September 7, 2023 at 7:44 pm
A. Hang Power Snatch: 165 (1), 185 (X)

B. 14 Rx with Zac !! Row
September 7, 2023 at 10:25 pm
95(5)-135(4)-155(3)-165(2)-185(1)-190(1)-200(x)

11+8 rx, row, t2b w/ Adam
Leave a Reply