Monday, September 18 2023
Posted by Mandee on September 18th, 2023
19 responses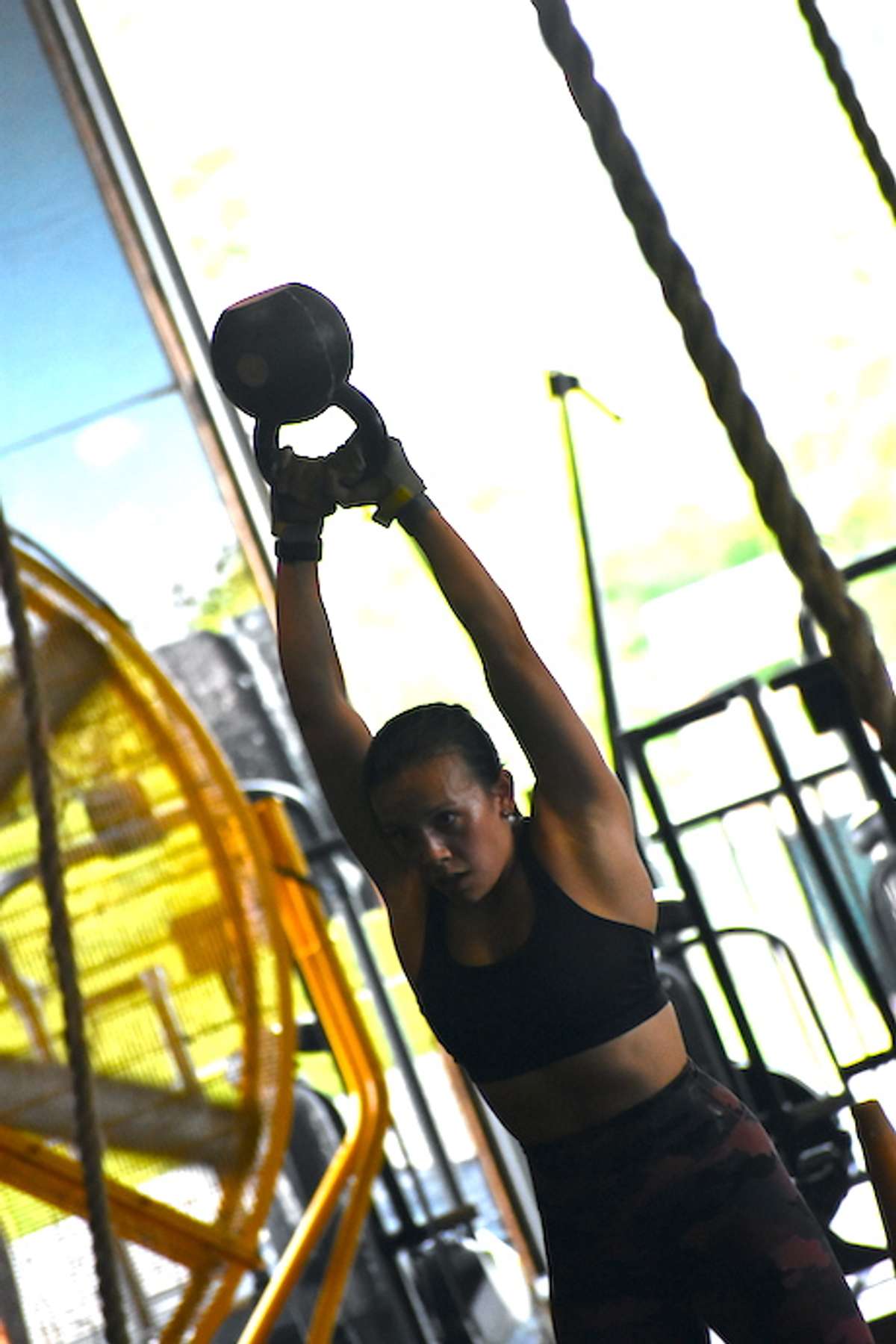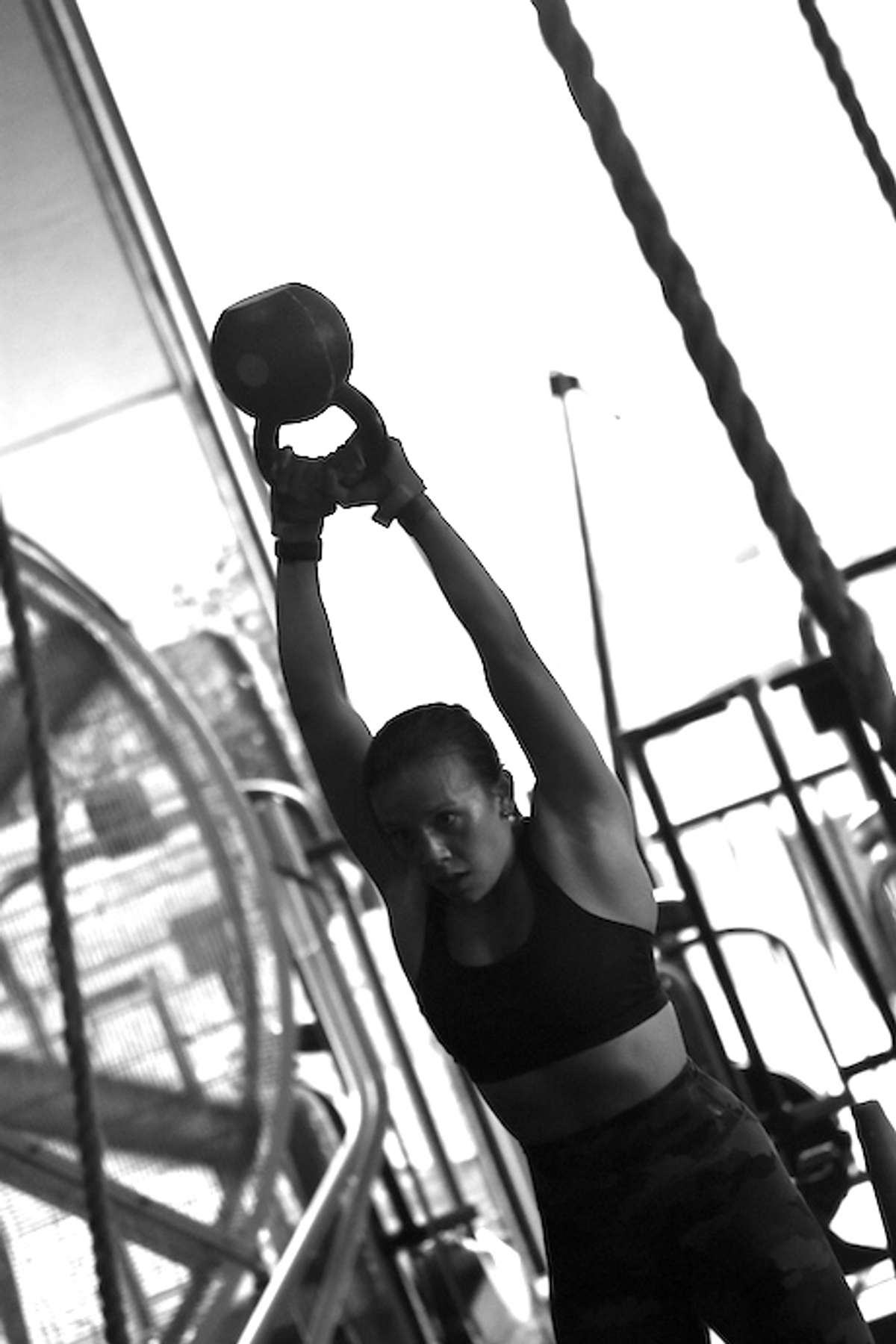 Build Up E2MOM
Front Squat 6 - 3 - 1
Shoulder to Overhead 4 - 2 - 1
Overhead Squats 3 - 2 - 1
THE AIR FORCE WOD
For Time: (20min cap)
20 Thrusters 95/65 RX+ 115/75 MRX 75/55lbs
20 Sumo Deadlift High Pull
20 Shoulder to Overhead
20 Overhead Squats
20 Front Squats
**Athletes must perform 4 over the bar burpees EMOM until completion. Start WOD with 4 Over the Bar Burpees. If you are in the middle of a rep at the beep you may finish the rep.
Squat & Core Development
20 Barbell Kang Squats
20 Evil Wheels
20 Butterfly Ab-Mat Sit-Ups
20 Pistols (alt legs)
20 V-Ups
20 KB/DB Overhead Lunges (alt legs)
19 responses to "Monday, September 18 2023"
September 18, 2023 at 10:06 pm
6:58 rx
September 19, 2023 at 12:39 pm
9:56 rx
September 17, 2023 at 8:52 pm
This woman is a very resilient 🍪 She continues to impress me with her drive in and out the gym. She's a fantastic mother, impressive athlete and great NICU nurse. Trying to keep up with her everyday is a challenge, but I have to try because she's too fine.
September 18, 2023 at 6:50 am
A) FS: 165 (6), 195 (3), 255 (1)
S2O: 164(4), 225 (2), 255 (1)
OHS: 135(3), 165(2), 225(1)

B: 9:41 Rx
September 18, 2023 at 7:33 am
A1. 185-225-255
A2. 185-205-225
A3. 95-115-115
B. 10:48 rx
C. Complete
September 18, 2023 at 8:02 am
13:37 rx
September 18, 2023 at 8:34 am
The 'Terminator'! Claudia is pound for pound as strong as they come at CFHSV. She's skilled, strong, and fearless. Claudia showed up as kiddo at CFHSV and it's been awesome to watch her become a well rounded CrossFitter who has grown and maintained her fitness as well as becoming a mom along the way😊 She CrossFitted through her pregnancy and brought a bundle of perfection into the world. She's a powerhouse of a person in and out of the gym. It's always been good to see the Terminator walk through the doors but it's even better seeing her and the family she's built walk through the doors. Keep Rollin young lady 😊
September 18, 2023 at 11:19 am
A. Training
B. 8:49 Rx
September 18, 2023 at 11:22 am
165-195-225 for all 3 lifts
9:44 rx
9/18/20: 11:33 rx+
9/18/19: 7:50 rx
September 18, 2023 at 11:34 am
10:56 scaled
Sat out a round and prayed
September 18, 2023 at 2:32 pm
FS: 185 - 225 - 275
S2O: 135 - 185 - 225
OHS: 95 - 135 - 165

11:59 Rx
September 18, 2023 at 3:18 pm
My gal!! Claud is just as good of a friend as she is a mom, significant other, and crossfitter. She is truly one of a kind to those that are lucky to call her a friend. 🤍
September 18, 2023 at 4:16 pm
12:43 rx+
September 18, 2023 at 4:30 pm
Claudia! Awesome pic! This girl is a natural CrossFit athlete who can lift big and always digs deep. Claudia has spot on form and technique which allows her to put up big numbers despite her unassuming size. She's got an engine and she can also float on body weight movements. She's also stepped back in the gym and hasn't missed a beat only a few short weeks after having the sweetest little baby girl. Claudia is laying down tough footsteps to fill, but I have no doubt her little mini me will follow closely behind. Love seeing all of our CrossFit families grow!
September 18, 2023 at 6:17 pm
FS: 245-275-305
S2O: 205-235-265
OHS: 205-235-265

5:58 Rx+
September 18, 2023 at 7:14 pm
4:34 RX+
September 18, 2023 at 7:15 pm
Claudia looking like a total stud, toting that bell with ease and beautiful form! This lady is a real deal CrossFitter who can do it all and makes it look easy. She's a natural lifter who knows how to move a barbell, and she shows out when it comes to gymnastics too. She CrossFitted right through her pregnancy, never skipping a beat, and she's back at it already, but now with a beautiful baby girl watching her every move. Keep after it, stud 😊
September 18, 2023 at 7:49 pm
7:46 RX+
September 18, 2023 at 8:49 pm
11:48 rx+
Leave a Reply