Tuesday, May 30 2023
Posted by Mandee on May 30th, 2023
11 responses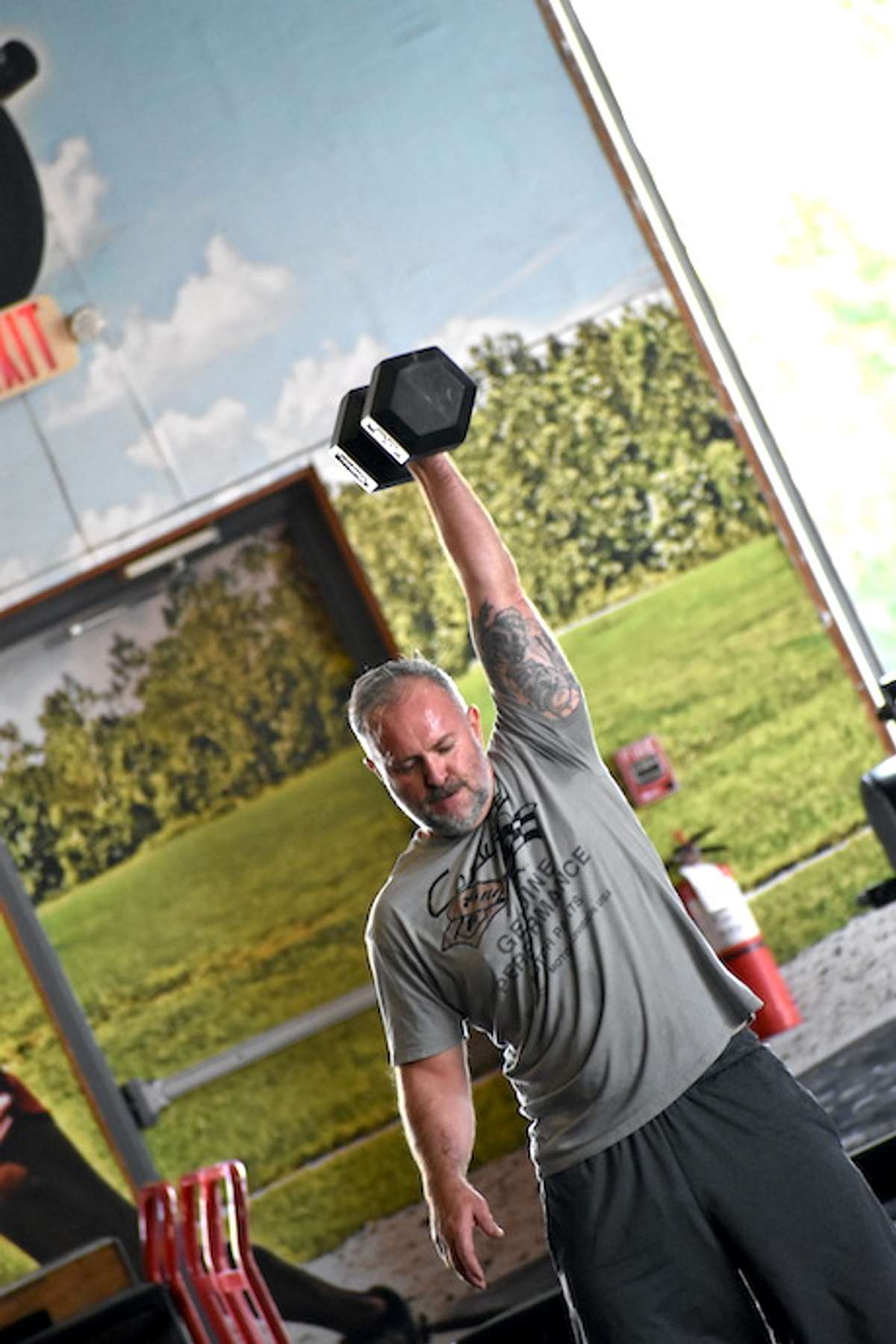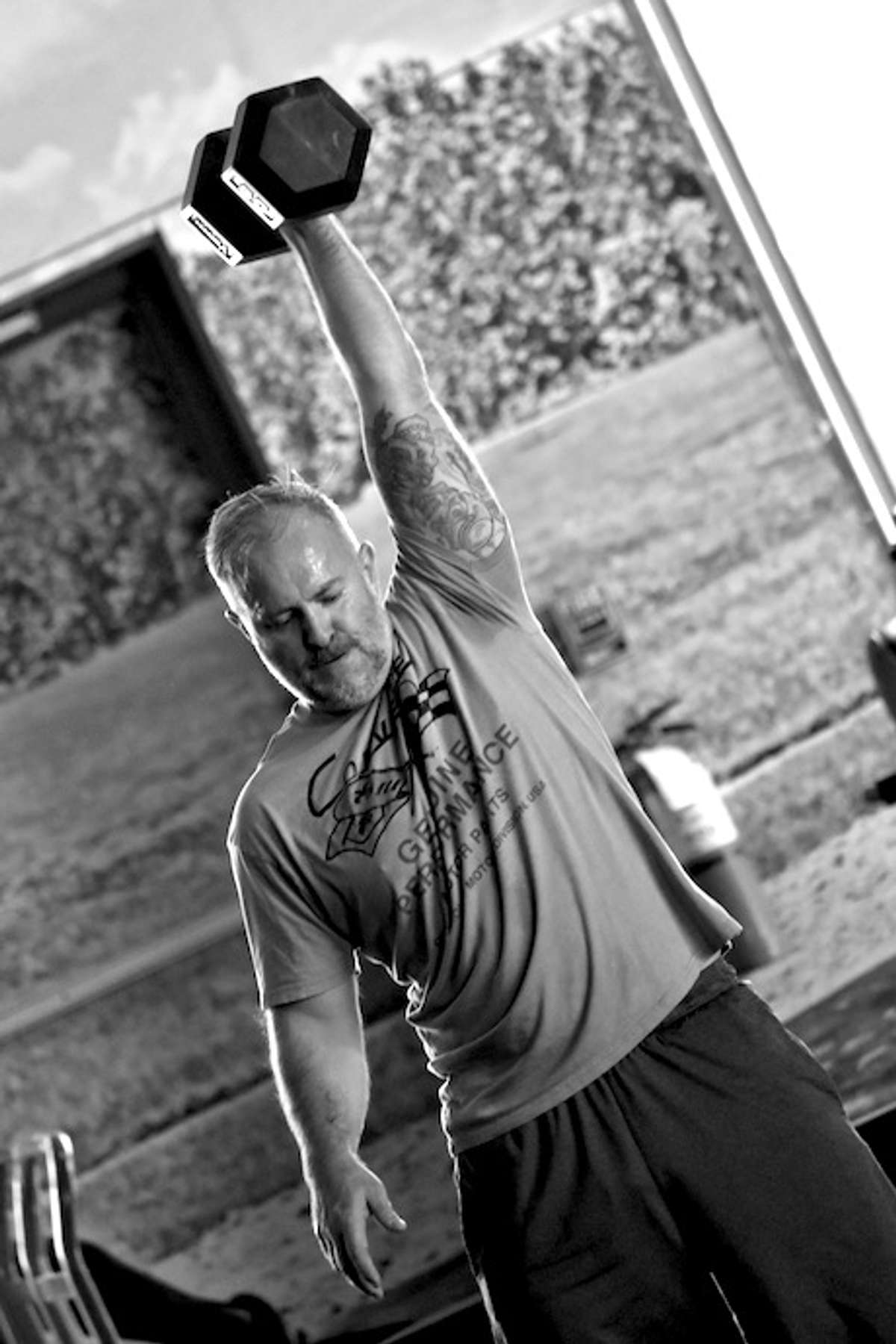 Push Press Build-Up E2MOM
5 - 4 - 3 - 2 - 1 - 1 - 1
10min AMRAP:
5 Handstand Push-Ups MRX 2/4" Rise
10 Hand Release Push-Ups
5 Strict Press 95/65 RX+115/75 MRX 75/55
10 Shoulder to Overhead
15 Calorie Row / Bike or 300m Run
Rest 2min
For Time: (6min cap)
10 Wall Walks
10 Hand Release Push-Ups
10 Shoulder to Overhead
30cal Row / Bike or 600m Run
Core & Shoulder Development
10 Shoulder Taps Handstand on Wall
5 Attempts Handstand walk or 150ft Handstand Walk
100m Kettlebell Overhead Walk
20 Evil Wheels
100m Overhead Plate Carry/Waiter Walk As Heavy As Possible
11 responses to "Tuesday, May 30 2023"
May 29, 2023 at 9:19 pm
My man Robin lookin like a beast! Robin has all the tools to put together a motorcycle or take apart a WOD rep by rep. He's been Mr Consistent since joining and his level of fitness, skills, and strength prove it. He's a great guy and always has the same positive vibes when he walks through the doors. I always enjoy seeing, coaching, and talking with Robin. Keep reppin' dude!
May 29, 2023 at 9:51 pm
Robin! Cyclin' that DB like a pro! Way to finish those reps by owning it at the top! This guy is as pleasant as they come and always fun to talk to. He knows himself well as an athlete, so he knows when to sell out and when to play it smart. Robin is a great guy and a tough athlete. Always enjoy having him in class!
May 30, 2023 at 7:43 am
A) 115(5),135(4),165(3),215(2),225(1),240(1),260(1) PR
B) 3+15 (Rx, Row), 13
May 30, 2023 at 11:38 am
135(5)-165(4)-195(3)-210(2)-220-230-240(PR)
3+28 & 5:17 rx (row)
May 30, 2023 at 12:31 pm
A: 95,105,135,165,185,195,205(pr)
B: 2 +15 rx (run) 10 reps
May 30, 2023 at 2:18 pm
A) From floor: 135(5),155(4),165(3),175(2),185(1),195(1),205(X - cleaned, missed PP)
B) 2+4 (Rx, Run), 5:33 (Rx, Row)
May 30, 2023 at 2:47 pm
135-155-165-185-205-215-225(x)
3+5 rx run/5:10 rx row
May 30, 2023 at 6:15 pm
240
3+15
5 cal
May 30, 2023 at 6:28 pm
135(5)-155(4)-165(3)-185(2)-205(1)-225(x)-215(x)

2+30 rx row / 5:55 rx row
May 30, 2023 at 9:00 pm
A. 105(5) - 115(4) - 125(3) - 135(2) - 150(1)
B. 3+29 RX+ / 4:59 RX+

Robin is an awesome guy who is full of character, wit, and good energy. He's a super hard working athlete who trains hard, smart, and with a purpose. A solid athlete and an even better guy. Keep it up, Robin! 😄
May 30, 2023 at 9:21 pm
135(5)-155(4)-175(4)-205(2)-220(1)-230(1)-240(x)

3+18/4:12 Rx+ row
Leave a Reply