Thursday, June 8 2023
Posted by Mandee on June 8th, 2023
10 responses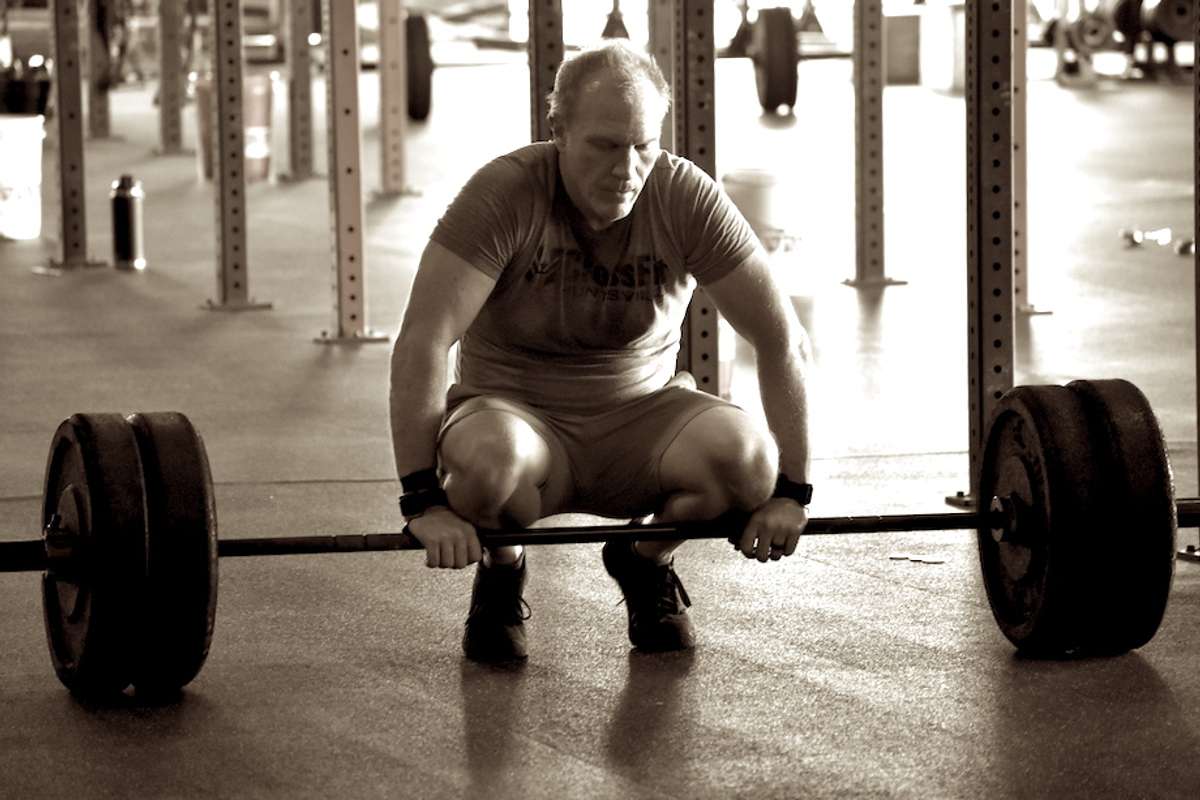 Clean & Jerk Build-up E2MOM
3 - 3 - 2 - 2 - 1 - 1 - 1
MainSite WOD
3 Rounds Each For Time: (20min cap)
15 Clean & Jerks 125/85lbs MRX 85/60lbs
30 Calorie Bike or Row
REST 2min after Each Round
Core & Guns Development
30 Barbell Curls
15 Glute Ham Raises or Reverse Hypers
30 DB Hammer Curls
15 Hip Extensions
30 Plate Pinch Curls
15 Glute Ham Raises or Reverse Hypers
10 responses to "Thursday, June 8 2023"
June 7, 2023 at 8:50 pm
Michael is soaking it all in. Michael's always up for a challenge and he's always smart about how he approaches and overcomes it. Michael has been with us a while now and he's been lucky enough to train with his two kiddos along the way too. CFHSV has been equally lucky to have him and his family be a part of, and help build, the CFHSV community. It's always a treat to have Gwen and James drop in along side their dad to throw down. Keep grinding and setting the standard stud!
June 8, 2023 at 1:21 am
His commitment is what inspired me to start CrossFit Huntsville. Going with him and Gwendolyn was the best so far! Grateful to be a part of this family and working hard to get strong.
June 8, 2023 at 7:16 am
A. 155-185-195-205-225-245-255(x)
B. 12:11 rx🚣‍♂️
C. Complete (played Grateful Dead Live too loud and got in trouble)
June 8, 2023 at 9:22 am
A: 195 (205x)
B: 14:16 rx
June 8, 2023 at 10:24 am
135-155-165-185-195-205-215
12:55 rx row
June 8, 2023 at 11:14 am
A. 265, failed jerk at 275

B. 13:16 Row
June 8, 2023 at 6:14 pm
A. 105-125-145-165-185-195-205
B. 13:15 Rx (row)
June 8, 2023 at 6:52 pm
135(3)-165(3)-185(2)-215(2)-225(1)-235(1)-255(1)

16:21 rx (row)
June 8, 2023 at 7:43 pm
Michael! Taking a much deserved rest between those deadlifts. This guy shows up consistently and trains smart. He puts his health and fitness first. He's setting a great example for his kids and I love it when they decide to drop in and throw down with him!
June 8, 2023 at 8:01 pm
A. | 116 - 115 - 125 - 125 - 145 - 165 - 195 |
B. 13:13 Rx Row
Leave a Reply