Wednesday, May 17 2023
Posted by Mandee on May 17th, 2023
10 responses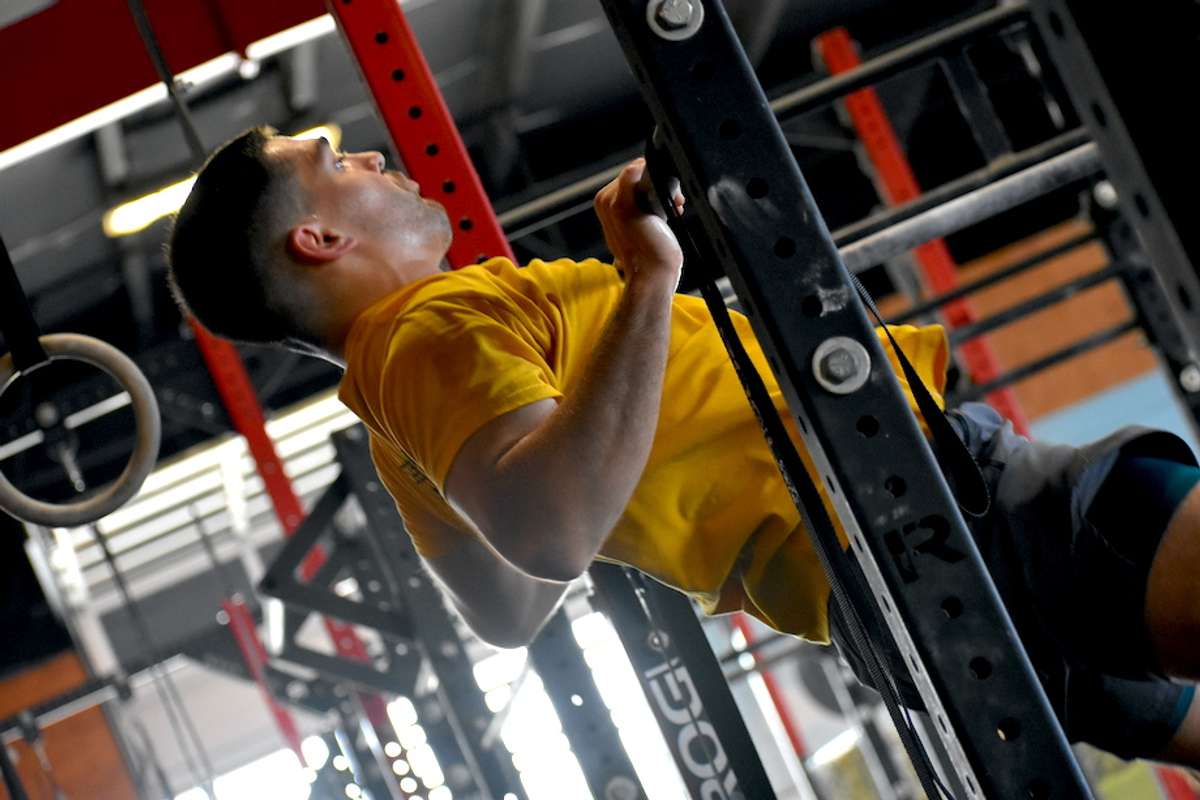 Split Jerks & Overhead Lunges (stationary) E2MOM
6 Split Jerk - 6 Overhead Lunges
4 Split Jerk - 4 Overhead Lunges
2 Split Jerk - 2 Overhead Lunges
16min AMRAP:
8 Overhead Lunges 95/65 RX+115/75 MRX 75/55
16 Box Jumps or 48 Doubles 24/20" RX+30/24" MRX 20/18"
8 Split Jerk (alt ft)
2 Rope Climbs 15' RX+1 legless 1 w/legs 15' MRX 2 /10' or 1 /15"
Handstand & Core Development
8 Wall Walks (with 20sec hold at top)
16 Hip Extensions
16 Handstand Shoulder Taps (alt)
16 Back Extensions
50' to 150' Handstand Walk or Partner Wheelbarrow Walk
16 Kettlebell/Dumbbell See Saw Strict Press
**************************************************
Good Luck to CFHSV Athlete Bailey Bentley as she competes in the North America East Semifinal THIS Friday, May 19th - Sunday, May 21st.
Tune into The CrossFit Games YouTube channel for live streaming of the event!
GO BAILEY!
**************************************************
10 responses to "Wednesday, May 17 2023"
May 16, 2023 at 9:01 pm
Jeremy G thumping that chest with authority! Jeremy has started the right way. Dude leaves his ego in the car, he's ready to be coached, shows up regularly, and goes hard. The gains have been evident and this pic is an example. Jeremy is the real deal in and out of the gym. He's a great guy and it's always a good day when he shows up. Keep grinding dude!
May 16, 2023 at 10:27 pm
Go Bailey!
May 17, 2023 at 7:19 am
4+64 rx du

Good luck Bailey. Can't wait to watch you.
May 17, 2023 at 7:31 am
A. Split Jerk / OH Squat Training
B. 4+64 scaled life (115; BW lunges; DUs; ring rows)
C. Sorta Complete

Get some, Bailey. You'll have a small army pulling for you back home.
May 17, 2023 at 8:34 am
2+31 rx+ (box jumps)

Go get 'em, Bailey!
May 17, 2023 at 11:35 am
95-135-185 for SJ & OHL, from the floor
5+57 rx (DU)
May 17, 2023 at 2:55 pm
A. Training
B. 2+3 rx, du
May 17, 2023 at 4:08 pm
A. 115,135,165 failed
B. 4 plus 7 plus.

Get 'em' Bailey!
May 17, 2023 at 4:36 pm
Jeremy! One small cue and you were killing those chest to bar pull-ups! Jeremy has only been with us for a little while but he has already made big gains! He is very coachable and doesn't hesitate to ask for feedback. He is as kind as they come! So glad he's settled in and made a home at CFHSV!
May 17, 2023 at 6:09 pm
135-155-185

5+3 rx+ dubs
Leave a Reply