Tuesday, May 9 2023
Posted by Mandee on May 9th, 2023
12 responses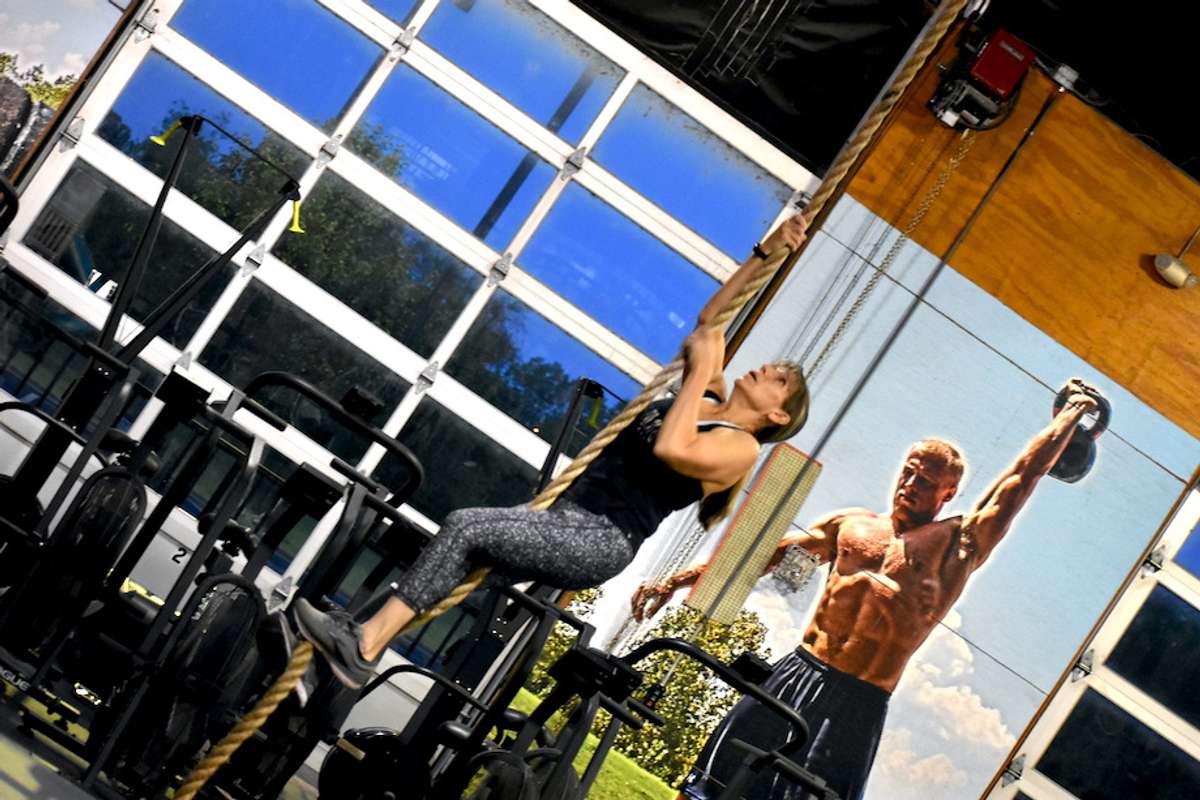 Team Row or Bike Races For Time: (15 min cap)
(Partner 1) 30/25cals - (Partner 2) 30/25cals
(Partner 1) 25/20cals - (Partner 2) 25/20cals
(Partner 1) 20/15cals - (Partner 2) 20/15cals
(Partner 1) 15/12cals - (Partner 2) 15/12cals
Only one rower/bike per team, one person working at a time
Team WOD
13min AMRAP:
50 Kettlebell Sumo Deadlift High Pull (in unison)
50 Wallball Sit-ups (partner passing; 25ea)
50 Russian Kettlebell Swings (in unison)
50 Burpee Toes to Bar (alternating; 25ea)
Max Calorie Row or Bike (one partner in high plank, switch in 10 calorie increments)
Kettlebell = 24/16kgs RX+32/24 MRX 20/12kgs
WallBall = 20/14lbs MRX 20/10lbs
Core, Guns & Grip Development
20 Barbell curls
20 Kettlebell Curls
2 Min High Plank Hold
20 Dumbbell Curls
20 One Hand Plate Flips (10ea)
2 Min Low Plank Hold
YOGA IS CANCELED THIS WEEK.
****************************************************
Come support the American Heart Association's 2023 Huntsville Heart Walk!
Saturday, May 13th
Join our CFHSV Team and help raise funds and awareness for an important cause!
****************************************************
12 responses to "Tuesday, May 9 2023"
May 8, 2023 at 8:57 pm
Great picture of Wilma! This lady is strong and simply the best!!
May 8, 2023 at 11:13 pm
An awesome athlete!! Keep it up, Wilma!!!
May 9, 2023 at 7:30 am
A. 8:28 🚣‍♂️ w/ Michael
B. 214 rx+ 🚣‍♂️ w/ Michael
C. School
May 9, 2023 at 7:58 am
A: 8:44 (row)
B: 200 rx+
Partnered w John
May 9, 2023 at 8:13 am
There's Wilma climbing a rope before the sun is even up! I appreciate her steadfast cheerful demeanor first thing in the morning and her daily encouragement too. Wilma is a great athlete and an awesome person 💕
May 9, 2023 at 8:46 am
That's one strong & beautiful woman!! Wilma is always smiling & encouraging those around her. Love when I get to catch up with her 🫶🏼
May 9, 2023 at 11:49 am
8:30
230 rx+
Partnered with mandee
May 9, 2023 at 12:28 pm
My friend Wlima doin big things! Wilma is a staple at CFHSV and a real torchbearer for CrossFit and CFHSV alike. She can literally do it all and it's from years of dedicated smart training. She's a heck of a CrossFitter and still making those precious gains. She's also as kind and genuine a person you'll meet. Wilma is thoughtful at all times but that doesn't keep her from being quite funny and witty too. Love seeing Wilma 😊
May 9, 2023 at 12:40 pm
This is one strong, determined, and incredibly kind lady. I adore the days that I get to workout with her. Keep up the hard work Wilma 🫶🏼
May 9, 2023 at 6:41 pm
9:15 row w/ Adam C

196 rx+ w/ Adam C
May 9, 2023 at 7:12 pm
Wilma! This woman never ceases to amaze me! She is strong, skilled and determined. Wilma shows up early, throws down quietly and puts up big scores! She is as kind as they come and constantly asks for feedback to improve anything she can. I always enjoy talking with Wilma … she is a wonderful person, athlete, friend and mom!
May 9, 2023 at 8:51 pm
There she is! Wilma showing off just how awesome she is, climbing that rope with ease and looking like a stud. This woman is the picture of determination and perseverance. She never quits and never backs down from a challenge. She will work and work and work at something until she masters it, and then she will start working on something else. She's kind, friendly, and truly a pleasure to be around. Keep killing it, Wilma!!! 😄
Leave a Reply