Friday, May 12 2023
Posted by Mandee on May 12th, 2023
15 responses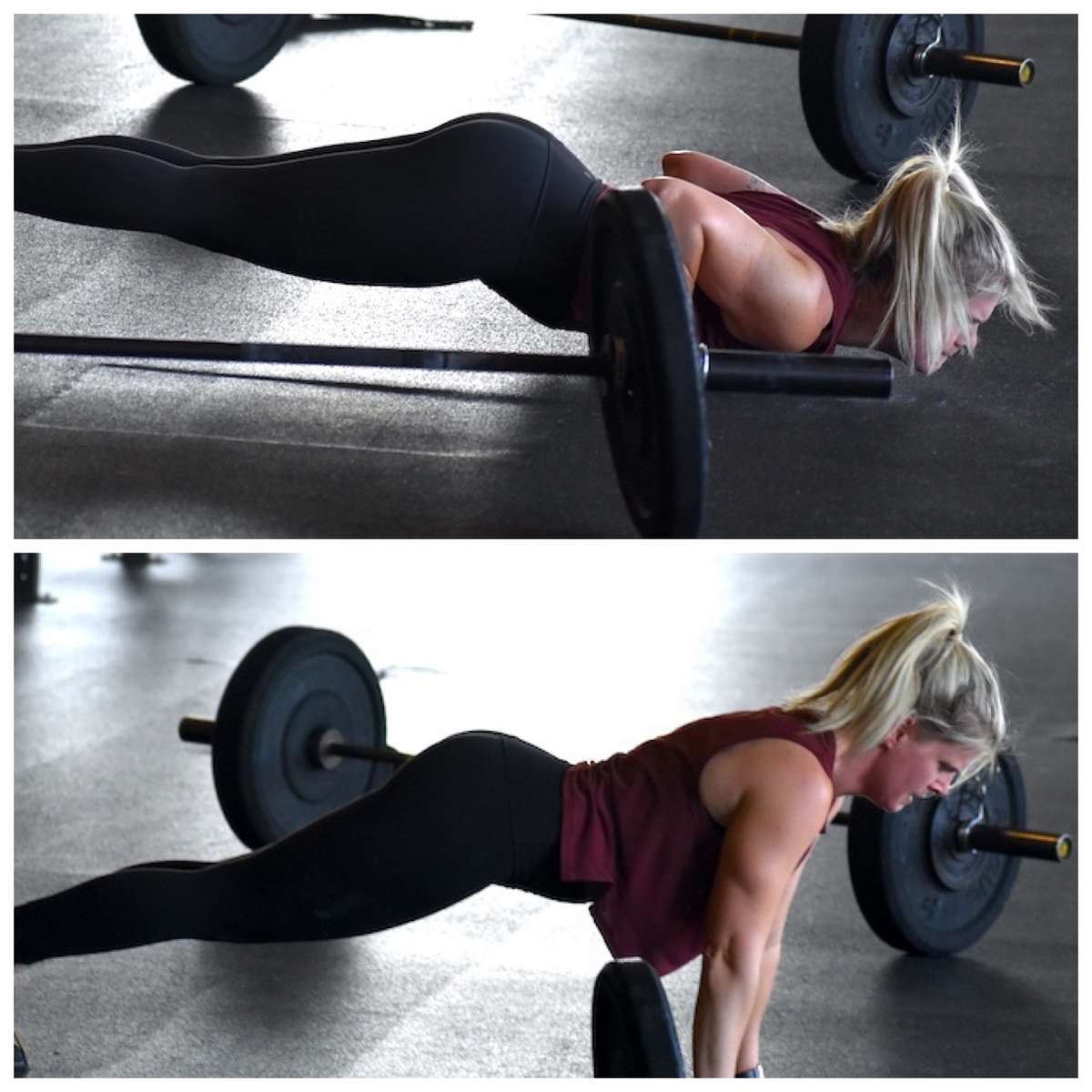 15min to build up to a 15 rep Max Hang Clean
15min AMRAP:
5 Magnificent Muscle-ups MRX Burpee Pull-ups
10 Notorious Hang Cleans
5 Peppermint Push Press
15 Surgical KettleBell Step-ups
Barbell = 155/105lbs RX+185/125 MRX 95/65lbs
KettleBell = 24/16kgs RX+32/24 MRX 20/12kgs
CFHSV Core 15 Challenge(straight thru no stop)
15 GHD Sit-ups
15 Hip Extensions
1min High Plank Hold
15 Bar Hanging Straight Leg Lifts to L-Sit
15 Back Extensions
1min Low Plank Hold
15 Barbell Sit-up to Press
15 Barbell Good Mornings
1min Barbell Overhead Hold
15 WB Sit-ups
15 Ball Slams (with slam ball)
1min Hollow Hold
15 Superman Arches
15 Butterfly sit-ups
1min Bar Hang
**************************************************************
Come support the American Heart Association's 2023 Huntsville Heart Walk!
Saturday, May 13th
Join our CFHSV Team and help raise funds and awareness for an important cause!
**************************************************************
15 responses to "Friday, May 12 2023"
May 12, 2023 at 11:25 am
One of the best 💗💗
May 12, 2023 at 2:28 pm
165
4+1 scaled to bar mus, unweighted step ups
May 11, 2023 at 8:02 pm
😍😍
Picture perfect
May 11, 2023 at 8:13 pm
❤️‍🔥❤️‍🔥
May 11, 2023 at 8:16 pm
Jenn is the best. And what a perfect push-up. It doesn't surprise me one bit.

Happy 15 year anniversary CrossFit Huntsville! Thank you Mandee, Nate, Patty, and Howard for all you have done to make CFHSV a second home for my family. The Futch family loves you all and looks forward to the next 15 years.
May 11, 2023 at 8:20 pm
My girl!
May 11, 2023 at 9:18 pm
A push-up so beautiful I could cry.🥲
Of course its Jenn 🔥
Love when I get to workout with her whenever she surprises us with a 9:15 drop-in!
May 12, 2023 at 7:27 am
A. 180 (more in the tank)
B. 4+3 scaled life (burpee c2b; step ups w/out kb)
C. Not really complete
May 12, 2023 at 7:47 am
A: 155
B: 2+15 rx w 32kg KB (BMU)
May 12, 2023 at 8:10 am
My gal, Jenn! Always love seeing her in the afternoons. So dedicated, fit, and strong, I wish to be like her when I grow up 🥹
May 12, 2023 at 9:01 am
Jenn could be the CrossFit Model any day of the week. She's always taken pride in technique and standards alike. Jenn has worked hard to improve over the years and is always open to feedback and coaching. She can do it all now and it all looks good. Jenn is also a well rounded person who's always taken time to be polite and she's gotta a support group of friends and fellow CrossFitters that make the journey fun. I'm a member of the Jenn fan-club and always enjoy having her in class. Keep reppin' Jenn 😊
May 12, 2023 at 9:58 am
190
3 rx ring

That's exactly what my push ups look like
May 12, 2023 at 5:10 pm
170#

3+4 Rx (rings)
May 12, 2023 at 7:29 pm
A. 135
B. 3 (scaled) 155lb, couple BMU, couple misses, couple PUs
May 12, 2023 at 10:08 pm
185(15)

3+21 rx (rmu, red kb)

Happy birthday CFHSV!!
Leave a Reply